This past week/weekend was such a great one. We had the best Thanksgiving with our families and then I got to spend all day Saturday with my parents for my birthday. They seriously spoiled the heck out of me (and baby E) and I appreciate them SO much. I am blessed all around in life, but definitely SO blessed in the parent department.
We spent Sunday painting the nursery...YAY!! I seriously could not be more thrilled about it and I must confess that I go in there every 5 minutes just to look at it. I can't wait to finally get furniture in there and see everything start to come together.
On the painting note, I've noticed a few things:
- Right when you think you are getting good at it, your hand shakes and you smear paint somewhere it isn't supposed to go.
- The second coat is so much harder to do than the first coat since you are painting the same color.
- Painting with a mask on is awful.
- Somehow paint manages to get everywhere on your body.
Three little helpers.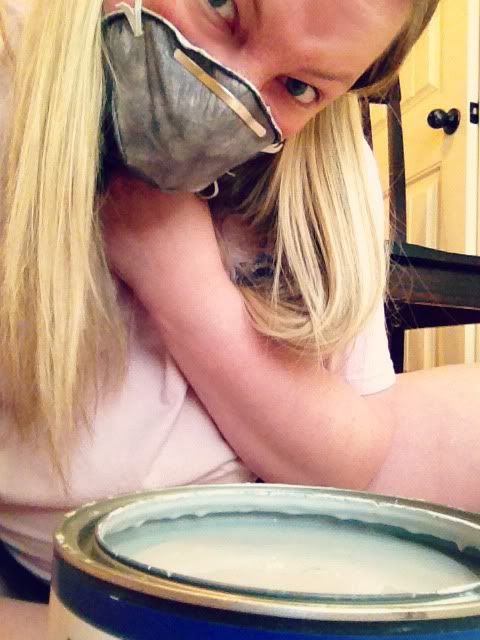 It's coming together, y'all, slowly but surely. : )
PS: In honor of Cyber Monday and great prices, I'm offering a 50% discount on ALL sponsor ads right now! Good for today only. Use code MONDAY at checkout.