I'm so excited about today's giveaway because it combines two of the things that I love: nursing and babies! Have you ever seen a product and thought "now why didn't I think of that?" That's how I feel about the product up for grabs in today's giveaway. It's genius!
Becky is a registered nurse who has worked with babies and kids for years. She created and designed the
Pedia Bear science blanket
after seeing for herself just how much babies could be soothed by scents that they were familiar with.
The science blanket has a micro-mesh pocket with a scent swatch that can be customized with any scent, like mom's perfume, dad's cologne, or soothing oils like lavender. The blanket can be used all day, every day, but is even more perfect for times when you can't be there. Your sweet baby can smell your familiar scent and be soothed even when he/she is away from you, whether at daycare, grandparent's house or bedtime.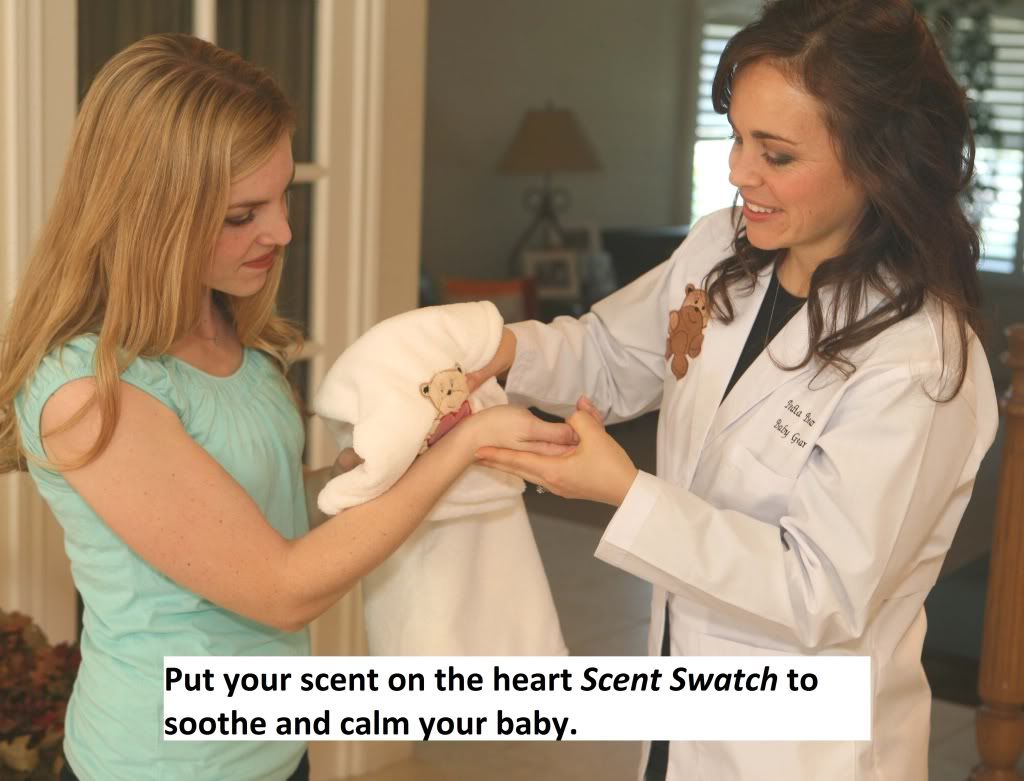 I can vouch for the high quality of the blanket. It is super soft and comfortable and comes with the cutest little bear on it. I obviously can't tell y'all if Emory likes it yet, but I sprayed a little of my husband's cologne on the scent swatch and I'm loving it! I can definitely see how it would be soothing to a baby. This is a perfect gift for baby showers and new parents. Right now shipping is FREE, so it's the perfect time to order, just in time for Christmas!
E's sweet blanket waiting for her arrival.
Nurse Becky is sweetly giving away one science blanket to a lucky reader today. Enter using the giveaway tool below. Good luck!
a Rafflecopter giveaway