I don't know what it is about this year more than years past, but it seems like I have seen a ton of friends and bloggers doing acts of kindness...and I am really loving it. I think that we all tend to get a little more generous during the holiday season, but it's also easy to get busy and distracted. I love pulling up my Instagram/Facebook and seeing that someone has done something kind/giving for another person, that they may know or may not know. It makes me stop for a moment and remember what the holidays are all about...what life is all about...what Jesus is all about.
I've seen people: leaving sweet notes/money/gift cards in random locations for a stranger to find, baking cookies for neighbors and dropping them off as a surprise, tipping waiters extra generously, donating toys/clothes to those in need, filling up shoe boxes of goodies for children, adopting a family and buying them gifts for Christmas, and so many other things. Some are big, some are little. Some are more expensive, some are pretty cheap. It doesn't really matter what is actually done, but it's just the fact that someone took time to go out of their way for someone else, especially in a society where we tend to think "me me me" all the time.
So this is me, thanking you if you have done something like this, because you have inspired and motivated me. You have encouraged me. I want to do more, be more, give more, love more. Not just during the holidays, but all the time.

Leave a comment with something generous you've done this holiday season for someone. Don't think of it as bragging about it, because it's not. I'm asking you to tell me. Think of it as inspiration.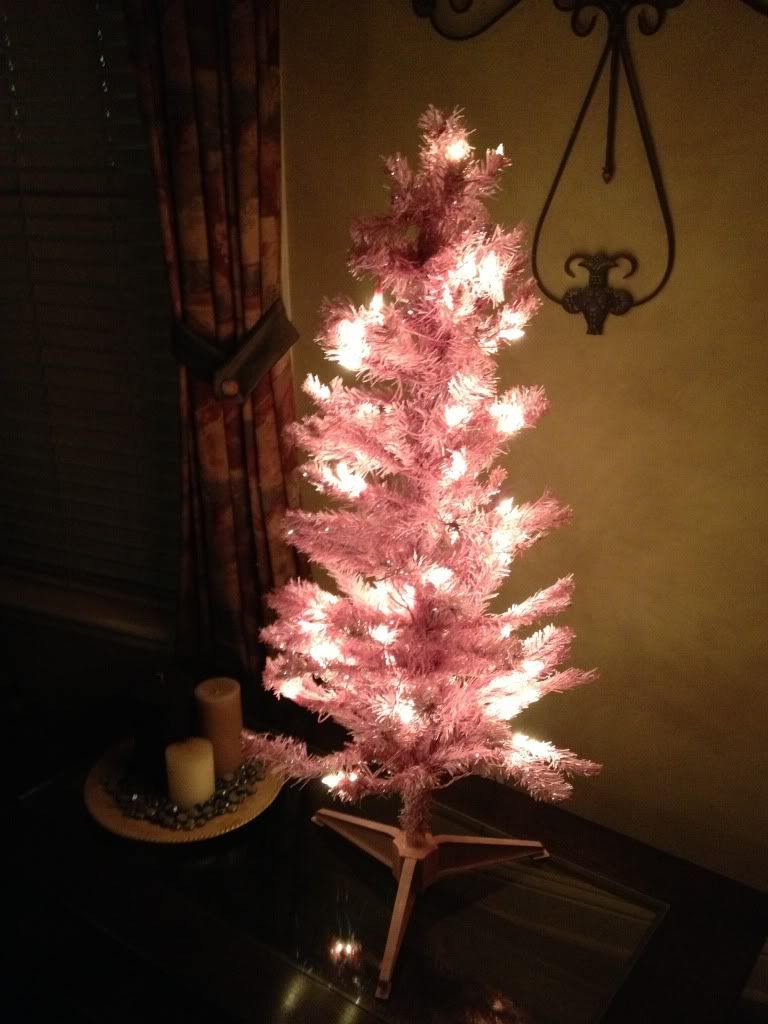 On a side note, this is the only Christmas tree that we have up so far. I'm so busy nesting for baby, that I'm totally not nesting for Christmas. At least there's something festive in the house. It's a start.