- Christmas cards are ordered. Yay! Yes, I'm late.
- Maternity pictures are in. Woohoo! I can't wait to share them.
- We go live with a new computer system at work today. Wish us luck!
- It cost $170 to take Diesel to the vet yesterday for an ear infection. Ugh.
- We picked up 6 containers of baby girl stuff/clothes from my cousin yesterday. Such a blessing!
- I have been a baby clothes organizing and sorting fool lately. I'm obsessed.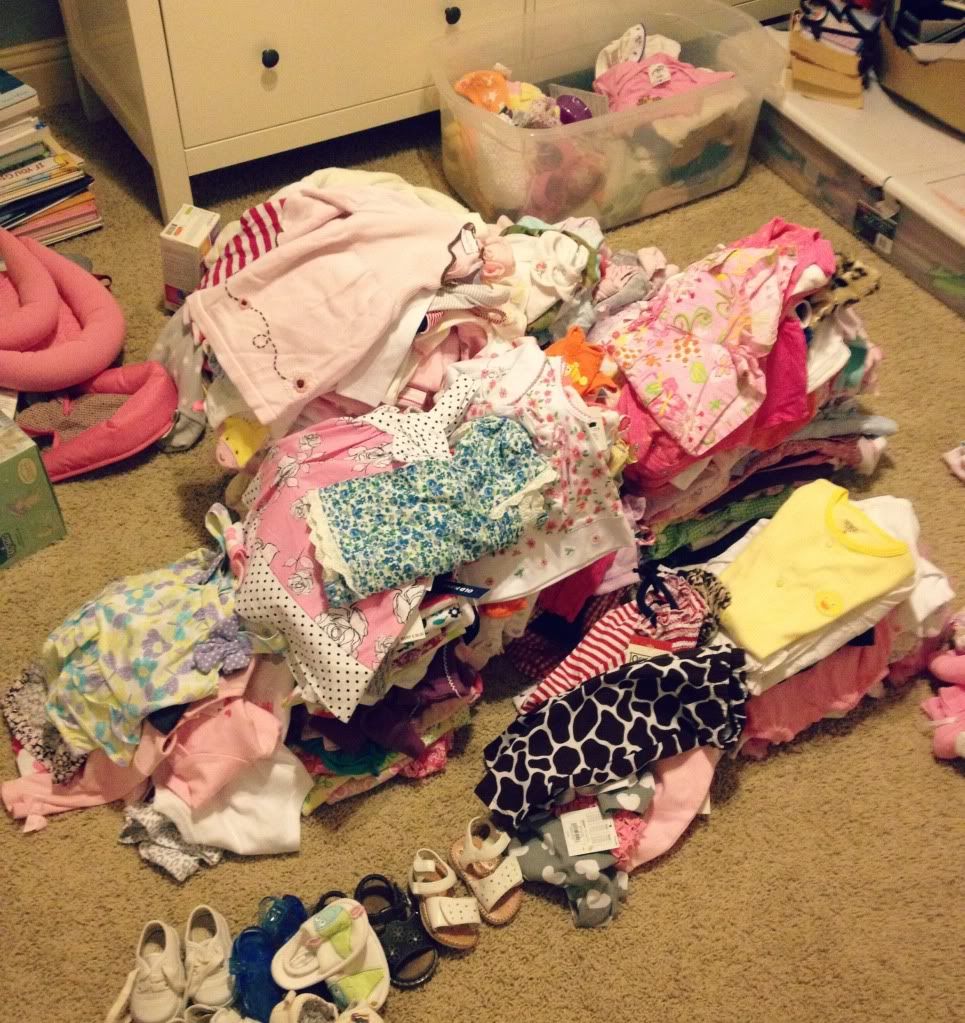 If I'm at home, you can find me in the nursery. Although I'm kinda silly because I seriously cannot make a decision about what items should go in what drawers. I ask my husband like it's the end of the world. He looks at me like I'm crazy. First time mom problems.