The highlights:
- The app on my phone says 6 weeks and 2 days to go. Ahhhh!
- My parents are buying us a rocking chair as a Christmas present. It should be here soon!
- I'm still sleeping good and all through the night.
- People tell me every day that it looks like I'm due tomorrow. Blah blah.
- Our house has been taken over by baby stuff and I'm loving it.

- Got my hair highlighted this week finally! It had been over 3 months.

- Still carrying baby girl super high. I can't wait to see her drop!
And because everyone loves a good comparison shot: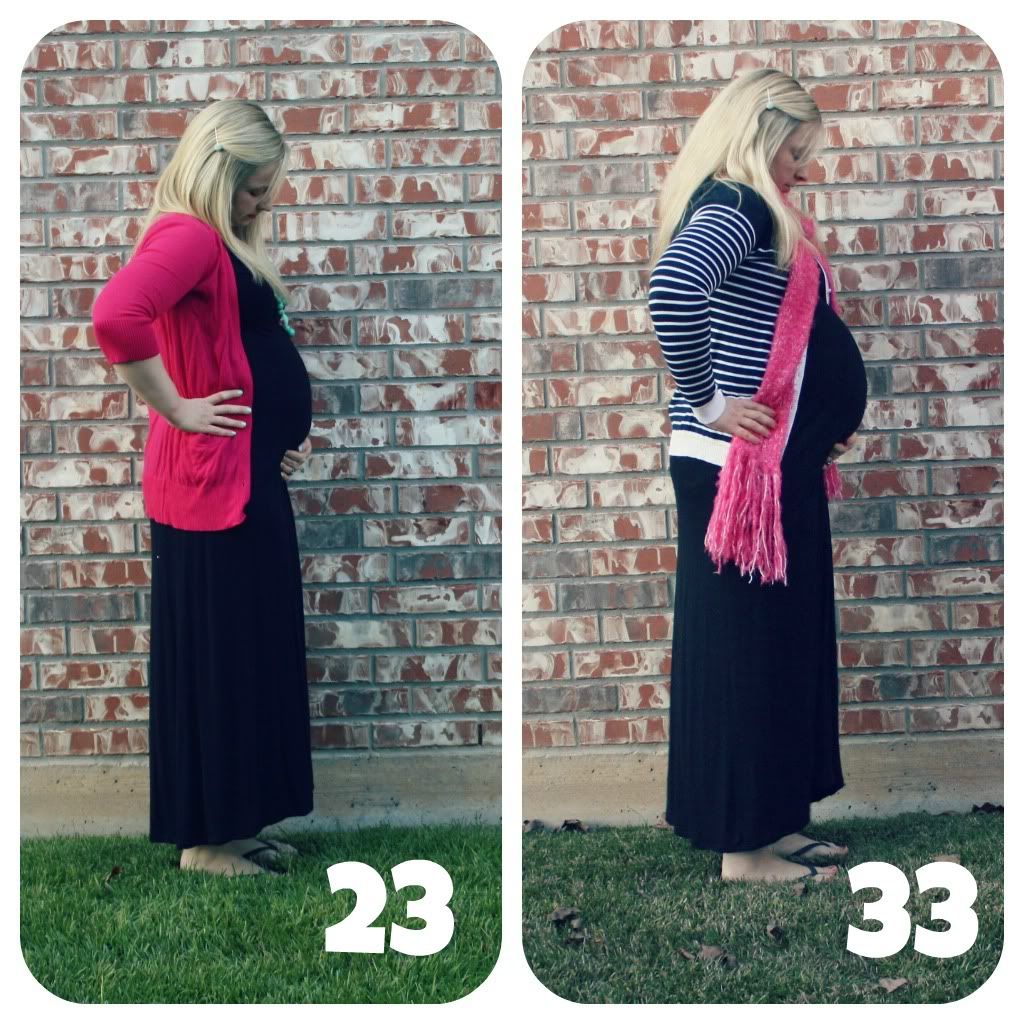 23 weeks versus 33 weeks.
I just want to thank everyone for all the prayers on my last post. They are SO appreciated and exactly what that sweet family needs. I'll keep y'all updated.